Maggie Q (Maggie Denise Quigley according to
her mini-bio on IMDB
) plays superspy Zhen, a member of the IMF (Impossible Mission Force) team responsible for tracking down a mysterious weapon codenamed "Rabbit's Foot".
M:I:3 moves fast. There's a lot of action and fast dialogue, but director/writer JJ Abrams also manages to develop the characters and move the story along while keeping up with all the fights, explosions, and chases. If you've ever watched Abrams' TV creation,
Alias
, then you'll know that this movie has his fingerprints all over it. From the goofy, stuck-in-the-office, all-knowing tech specialist; to the top secret, standing side-by-side conversations in a public place; this movie is like a high-budget condensed version of a six episode
Alias
story arc--without cutting anything out.
And it's worth it to see Maggie crash a party at the Vatican (with some other guys) to go after Phillip Seymour Hoffman.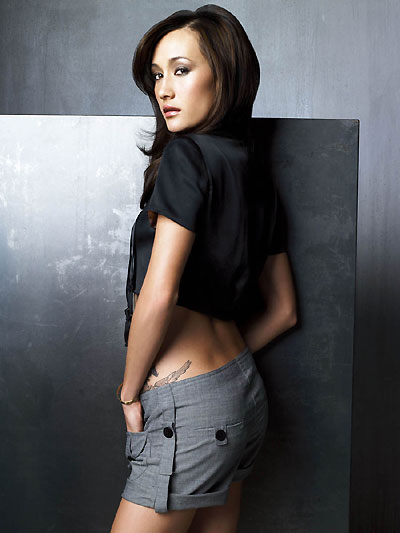 ---
Who are
Freefall Jones
and
EGMCruz
?