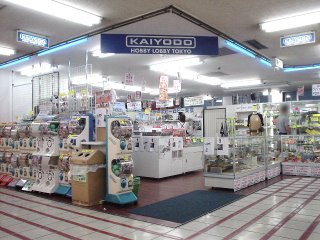 2 days until....Akihabara
You see the building on the left with the illuminated tubes for the escalators? The building immediately to the right....Kaiyodo Hobby Lobby ga arimasu on the 3rd floor. I will be blowing alot of yen there on useless pieces of plastic that will collect dust on my toy shelf.
NOT SAFE FOR WORK, KIDS OR WIFEYS

unless your wifey is into porn

.


well just copy & paste this into your browser:
http://newsfilter.org/videos/index.php?id=23900